Performance suspension & handling upgrades
The premier source for chassis strengthening & handling improvement products in South Africa.

Ultra Racing products are proven on street and track to improve the handling on almost any vehicle. If you are involved in racing or simply seeking to improve the dynamics of your daily drive, we are able to offer a variety of quality parts ranging from adjustable coilover kits / Chassis bracing & stiffening components as well as adjustable suspension components and OEM replacement parts to assist you in achieving your objectives.

Our aim is to provide excellent service by offering high quality products at affordable prices coupled with reliable after-sales support and honest advice.
Our objective is to build and maintain long-term relationships with all our clients. Concluding any purchase does not mark the end of a sale, to us it initiates the beginning of a relationship in which your satisfaction is the highest priority.

Ultra Racing also maintains a strong social media presence. Engage with us on Facebook & Instagram to receive regular updates as well as promotional / discounted offers.

Ultra Racing SA are proud to announce our appointment as sole distributor of SSCUS Racing Seats in South Africa. We are currently running an introductory launch promotion on all SSCUS products. Please download the Launch promotion offer below. If you are in the market for Racing Seats, then be sure not to miss these highly discounted prices.

SOLE AGENTS & DISTRIBUTORS OF :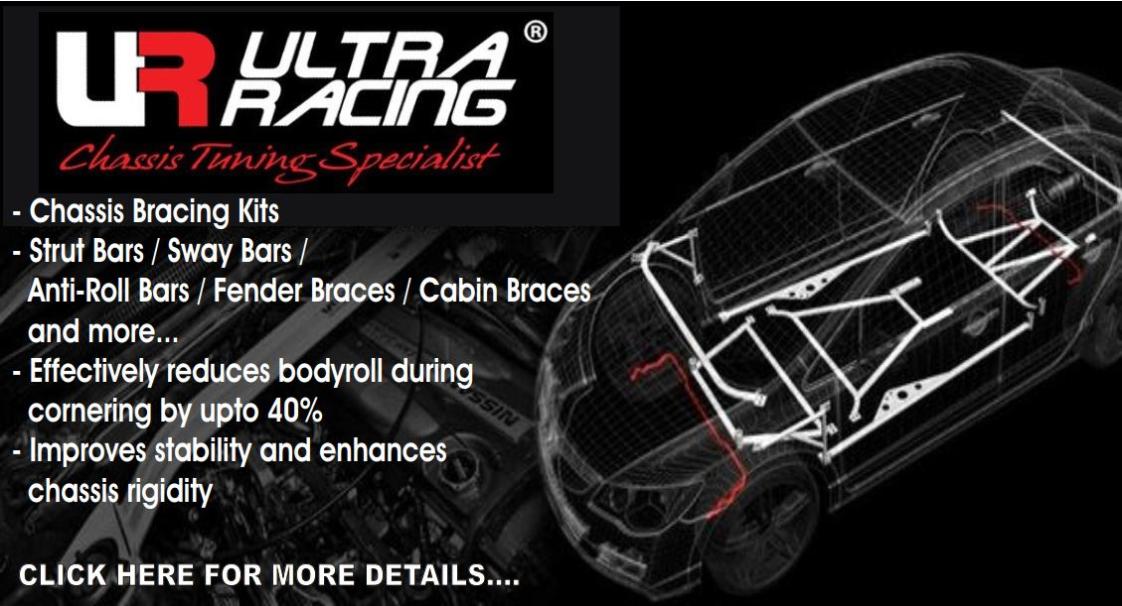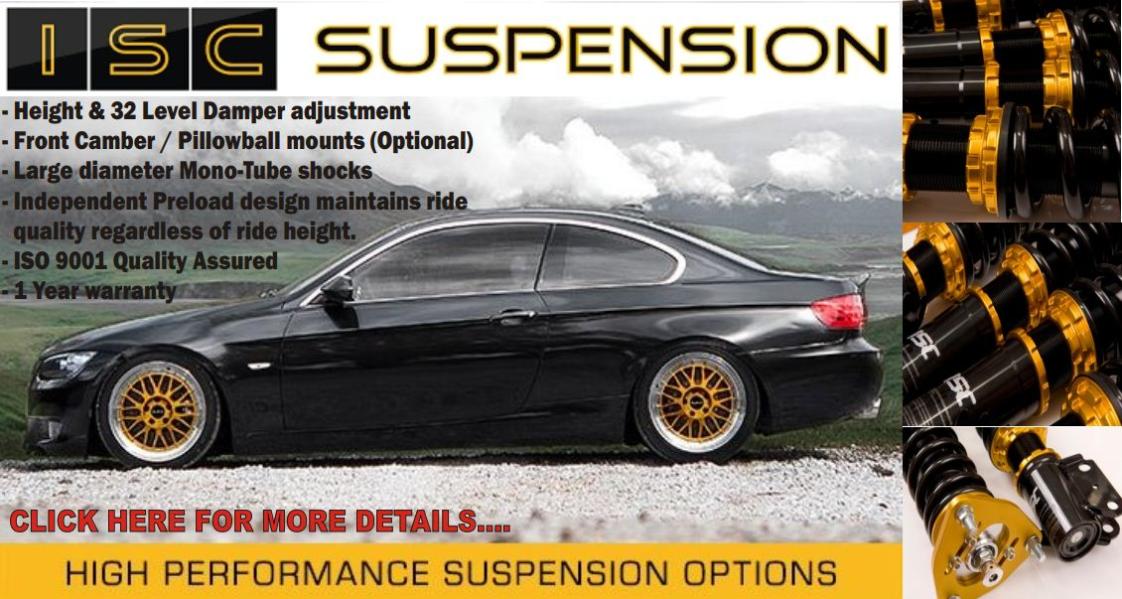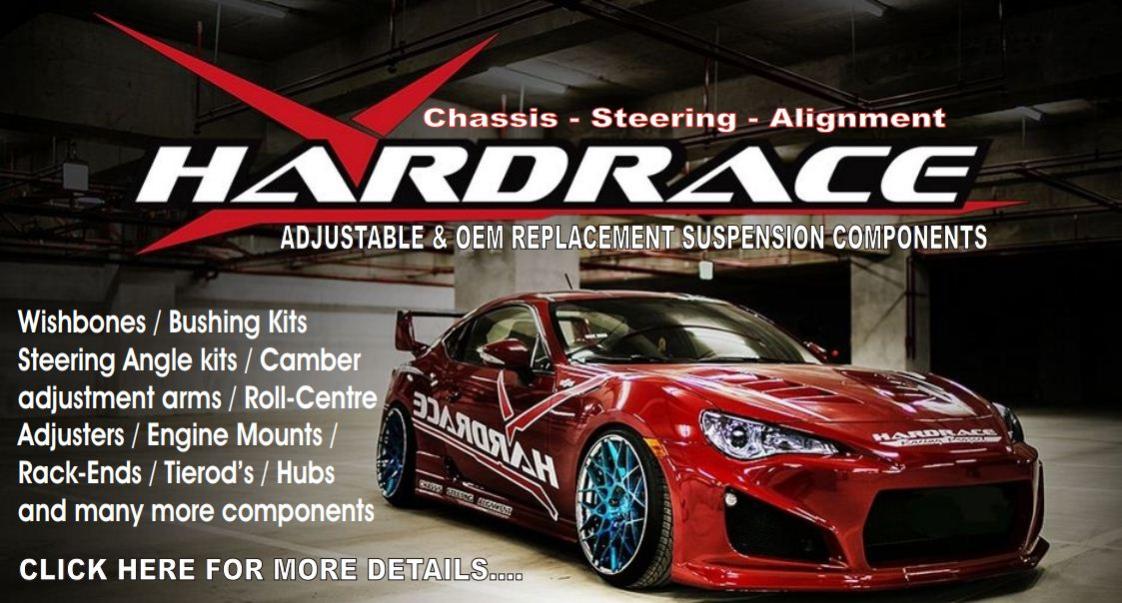 We can attempt to establish credibility by offering you details about our service. However actual feedback from our clients regarding their personal experiences are far more effective. Below are some of the testimonials provided by our clients
''Thank you to UR South Africa. Placed an order for some items for my EK Civic. Not only is the quality of his products exceptional, the prices were amazing and his service was like no other. The order was placed and confirmed on Saturday and in less than 2hrs, the items were already delivered to me, talk about exceptional service. I would highly recommend Ultra Racing for any of your aftermarket needs.'' Ashley

''We ordered 2 sets of ISC's for our BMW E36's and have to say they are awesome both with normal driving and pure hoonage. Ease of adjust-ability is also a great advantage. What impressed me more was that we had a issue with one of the shocks making a knocking noise, advised about the problem and next thing we got confirmation of a new one coming our way! 2 Things I love are quality products and excellent service and both of these where what I got!'' Damian Halket
''Brand new Owner of a 3point Ultra Racing strut brace and im loving it! Thanks to Ultra Racing for the awesome service!Not all Companies understand that its not your product that makes you successful but the service you render to all clients no matter the amount they spend.Keep up the awesome Service'' Michael Fortune

''Thanks Ultra Racing for the Strut Braces front and back for my Nissan 200sx S13. Thanks for you fast response and continued feedback and follow ups. I am very happy with the product that you have send and the fast courier as well. Keep it up and I will support you again.'' William Massey

''Bought the front and rear upper struts for my Clio 4 RS. Very happy with the service and the product. Will definitely be getting the rest of the kit from them'' Matthew Tatton

''I would recommend Ultra Racing SA to fellow car enthusiast as he is reliable and over exceeds customer expectations by a mile .Setting a example for other car shops/parts suppliers...'' Joshua

''Ultra Racing provides exceptional service, Fast, On-time and always willing to share their passion for cars. Prices are very reasonable as well...'' Ricardo

''I ordered a set of ISC coilovers for my Honda S2000, the setup of the coilovers was super easy with all the needed tools supplied and Ultra Racing sent me and very detailed manual with more than enough info on all things suspension to make this a quick DIY job. The bonus was the friendly and superb service I received from Ultra Racing really going out of their way to help me. Thanks Ultra Racing, I most definitely will contact you again in future and will also with confidence recommend you anybody in the market for new suspension parts!'' Abrie Viljoen

''I've had the honor and privilege to have purchased an ISC Coilover kit from Ultra Racing. The level of service is unprecedented, I would definately recommend Ultra Racing to anyone and will without a doubt purchase products from them again.'' Kevin Rheeder

Visit Ultra Racing SA on Facebook to see more reviews from satisfied clients

© Copyright Ultra Racing SA - 2018